The Ultimate Real World Structured Data Code Reference Guide

See the code that real world websites are using now to draw attention to their listings!
Real World Structured Data Reference Guide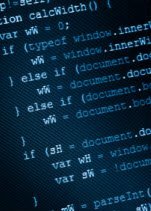 We here at Planet Ocean know and understand the power of full SEO page optimization on your profit margin. With this in mind, we've been doing our best to simplify the concepts behind realistically leveraging structured data within your sites.
In our previous article, Understanding and Leveraging Structured Data to Dominate Your Industry, we walked you through understanding what structured data is, how to use it to generate rich snippets and how it impacts the Knowledge Graph in Google's search results.
To complete the story we've designed this guide to show you real world examples of how using structured data can generate rich snippets you see in the search results and the *actual* code behind the scenes. We're going to review examples that were formed based on Microdata markup and JSON/LD Javascript using the Schema.org vocabulary, as that is the format all of the search engines have agreed fully to support.
Please note that there are other formats used for structured data that Schema.org supports such as RDFa and there are also other vocabularies like data-vocabulary.org and vCard still in use by websites. These other methods do generate rich snippets in many cases, however for the sake of brevity we're going to focus on Microdata and JSON/LD, which are both fully supported by the Search Engines and are what Google prefers websites to use.
Please note that this is not a beginner's guide, ...