An SEO's Ultimate Keyword Primer - Part 3

Part Three — Keyword Placement - Location Counts!
An SEO's Ultimate Keyword Primer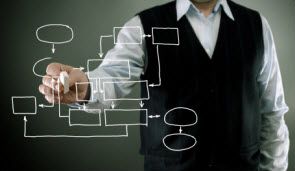 There are numerous places on your Web page where you might place your keywords—and some are much more effective than others. We'll show you how keyword placement can make a big difference in terms of ranking well within the search results.
Title Tags
The most critically important location to place keywords is within your Web page's HTML <title> tag. Search engines consider the keywords found in the title tag to be extremely important—these are the keywords most likely to tell the search engine what your site is actually about.
Therefore, you should place your most important keywords within your <title> tag. You should also avoid wasting too much space with words like your company name, we typically move the company name to the end of the title tag, a less important position - that is IF we include the company name at all.
A good example is ebay's home page title tag -
  <title>Electronics, Cars, Fashion, Collectibles, Coupons and More | eBay</title>
A big mistake that we commonly see in title tags is something like Welcome to our Home Page or Untitled Document — this is useless. Nobody will be using that phrase to search for your site.
It's hard to overemphasize the importance of keywords within your <t...