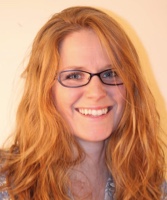 President & Chief Editor
Midwest
Kristi has been behind the scenes at Planet Ocean since 2003. When she's not writing, editing, marketing, putting out fires and working reconnaissance missions in the Customer Service department she can be found helping our members through their current Professional SEO Training Course. She has a long history of Office Management, Search Engine Optimization (SEO) and wearing any hat that's thrown her way.
You can connect up with her within the MasterMind Skype group, sending a question into our FastAnswer, or by shooting us a note within Customer Service. Kristi is dedicated to helping SearchEngineNews.com members succeed with their Internet Marketing and she always does it with a smile.
---
Articles by Kristi Hagen